Hey babes,
This week, I thought I'd try something new. I was thinking we could do some character prequels for The Paranormal Academy For Troubled Boys Serial. But… I wasn't sure where to start. I thought since we're in the Demon Arm Saga of everything, we might focus on either Wylie or Dorian. For Wylie, I want to start where he meets Beck, how they kinda drift towards each other when Wylie starts school after placed in the detention home. Then go into how Beck eventually gets Wylie interested in the gang because of Beck's personal problems at home as he tries to escape a really oppressive/abusive home life. For Dorian story, I wanted to go into how he had his accident, all set within his very difficult home life of being a sorcerer expected to live up to a family name while he just wants to be a normal teen. When he rebels, and seeks hope with Alastor, that's really when it all goes to shit for Dorian, and he ends up at the Academy a little after, where, three years later, Wylie shows up. So Wylie's story would be much more recent to events, while Dorian's story is a more detailed account of his power origin story.
So because I'm too close to this, I thought I'd leave it up to the fans to decide which story they would rather read. I'll probably end up writing both eventually, but for now I just want to do one. This prequel will be 100% free, btw! So I've made a poll where people can click which character story they would rather read first as a prequel. Check it out and let me know what you think.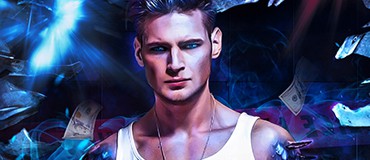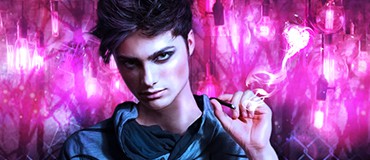 So I am in the middle of writing episode #3 of PATB serial, and it's kind of exciting because we get a really good inside look at Academy life for the shifters. I love being able to expand on the world so much more this time around, and really start fleshing out the characters and their experiences. Wylie and Dorian are also going to have more moments as they try to figure out if what's sparking between them is more important than the warnings the Academy Masters keep giving them. I get to start on one such scene on Monday, and I'm excited about that. <3
What I'm realizing as of late, is just how hard it is to juggle writing and having a life – still! I thought feeling better would make it easier. I made a point to take the weekend off, and that's more of a joke to me in a lot of ways because I did so much work this weekend! I have so much work that I didn't finish this weekend! @_@ But I did make a point to go outside both days before coming home and getting more work done. I would like to be able to pace these sorts of things during the rest of the week so I could actually have a weekend off, but that might be like trying to bend the reality of time in some ways. The truth is, there's just a lot to do.
I wanted to let you guys know that I have been reading all the comments about what your fan fav taboo subjects are, and I am definitely looking at writing a new episode of Demon Bonded – well, at least fleshing out an episode – for March. I don't want over promise anything right now. My main priority is the PATB serial, and I do want to get one out a month. But I know the fans of Demon Bonded have been ravenous for more, and me being sick and unable to write the last year has made the anticipation for the next episode certainly much worse. So I want to make sure I get some word count in there for you guys.
Also, I seriously have to get to emails and comments tonight. I have been ignoring my inbox outside of any website issues the last… 2 weeks? 3? It's another thing I need to figure out how to juggle and squeeze into my day in a more effective way. I got so many ARC readers responding and sharing their reviews—you peeps are awesome and I loved every one!
I'm really not good at task switching. I definitely can't multitask at all. My brain just will not. So I gotta figure something out because this stuff doesn't get easier the more I write – if anything it gets more difficult as I put all my attention into writing, and fail to be able to balance with the rest of the world. But I'm enjoying my weekend off, of sorts, and I'm grateful for the opportunity to be able to have some time to think about how I'm just always rushing toward a goal instead of planning things better. Doing things doesn't have much point if you don't enjoy the journey. I can always get something done, but I won't remember it as being worthwhile if I didn't enjoy the process. It's important. I should treat it as important as it is.
I hope you guys are having a great weekend; the weather here has been amazing. Well, as long as we don't think of it is terrible climate change creeping up on us. @_@ I'm trying to keep the real world out of my newsletters as much as possible, because I need the escape I'm pretty sure just as much as we all do. So for today, I'm focusing on the wonderful weather and the nice, comforting cup of decaf coffee I'm drinking. Happy reading, and don't forget to vote for your fav prequel idea!