April 1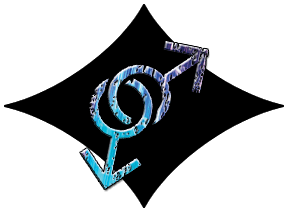 New Awesomeness!!!

Okay, so I'm getting super excited now that I'm finally–FINALLY!–starting the Demon Virus visual novel project. I'm in the first scene, fleshing out the character of the thralls and I'm feeling so inspired! Mikey is back. Will is a total asshole who can't help but taunt the fuck out of all the extremely horny thralls who have been forcefully changed by the same incubus who targeted Mikey. And I'm making a horny meter that, once it gets full, will decide if the thralls lose their shit or not. XD I love the idea of it. Like, how would I use something like that as a game element, and what would happen when it was triggered? It would have to change depending on which thrall, where we are in the story, who is around at the time. It's a really fun concept all around and it's just the first scene.
I decided I've been putting everything off for too long, and it's time to figure out how to divide my time properly. This means working on PATB for an hour or so a day, and then spending the rest of my time on other projects. The projects lined up for now are the Demon Virus visual novel and Blowjob King. Blowjob King is a short story and won't require huge amounts of detail and character arcs, etc–you know, something easy for a change. @_@ While Demon Virus is an interactive novel, although totally complicated as fuck, it's something that needs to be tackled in small bites anyways. It's either make a picture, or outline the plot, or create a character bio, or figure out the code, etc. It's very step by step, portion to portion.
The main reason I'm tackling multiple projects is the hope to 1) stave off boredom, which will therefore drive me to be more productive, and 2) recover my brain function. It's like a veil has lifted since I got the allergies under control, babes. I am loving life again, loving the world I'm in, but I'm not really living as fully as I think I can. the cobwebs are clinging. I need to ensure that I'm taking care of my brain, repairing the damage, and pushing to grow whatever might have atrophied. As complex as the visual novel appears, it has challenges that are going to help me without being terribly redundant. In a lot of ways it's much easier than what I have to do with PATB. The writing is mostly dialogue mixed in with a bit of choreography/depictions of action. It's far more minimalist, and requires less perfectionism as a result. It's in the plot, the crafting of story, and figuring out the most entertaining way to deliver that story while creating a feeling of reader interaction where most of the creative requirements are going to be. And then just basic technical stuff I'll need to learn when it comes to coding the game. Oh, and drawing, which is a breeze.
I like the idea of making an interactive comic book in a lot of ways, and I'm really looking forward to seeing what the hell I can do with this project. I'm also looking forward to figuring out how to share the WIP aspect seeing as most of the stuff I'm doing is in the planning stages and isn't in a game form. Maybe I can make a section on the website dedicated to the 'how to' process as I go through and figure it all out…