February 1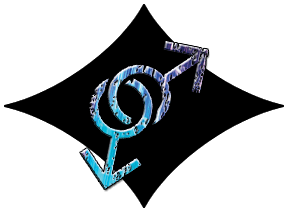 So it's not Monday?
I apparently spent all of yesterday thinking it was Monday. Missed my allergy shot and everything. @_@ Mild fever but I feel like that level of delusion doesn't quite match…
Not that days of the week mean anything. Fuck, neither do years. It's all arbitrary concepts to pretend we have a point of reference in the vast void of time and space and mortality. But, you know, sanity is based off of this meaningless stuff and I'm apparently days ahead or behind.
I've been hearing about so many dying in this cold snap. Polar vortex–nifty name for something wiping people out. And it's young people, people in houses whose heater broke, people who ended up in car crashes and died from the cold instead of their injuries. I hope everyone has a warm bed or couch tonight. Stay warm, babes.
I'm so grateful I don't need to sleep in the car anymore from the chemical sensitivity. I was passing the Walmart parking lot I used to sleep at, and all I could think was those truckers and RV'ers and homeless living in their cars might not make it if they run out of fuel to heat them–and we're not even dealing with the worst. The temp is -4 F here atm, and that's nothing compared to other parts of the world dealing with -30, -40 and -50. There are entire towns asking their homeowners not to overload the grid by putting their heat up too high, or they all might end up freezing if they lose power.
What a sharp knife of reality the weather wields. It's hard to get caught up in petty bullshit when our playing field turns deadly. But then, that's people. They can be petty over anything. >_>