January 22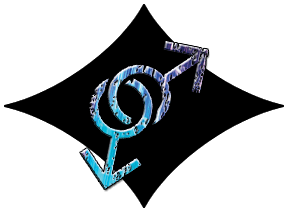 It's fucking cold!
I am so grateful to have gotten that multiple chemical sensitivity mess sorted out before winter. Living out of the car is doable during the summer, but with it being between -3 and 5 degrees the last few days, I'm so glad that I have a bed and blankets topped with cats to snuggle under. I hope people are warm and safe and happy.
When I was going through condensing the stories into events instead of scenes, I found myself skimming through a few wondering when I was going to be able to finish those fanfics. Intangible literally has only 4-5 scenes left until it's done and I totally miss the Wayward Dragon and Sleeping Dogs fics. I don't know why I was so blocked to finish Intangible… I think it was a negative comment I got when I posted it on a different website, and it just took the fun out of it for me. That could actually be why I don't do comments much on this website. I like to think I can weather criticism, but there's this little creative spirit inside me that just doesn't want to play when people start talking shit about what I'm making, you know? Like, I just don't want the battle over something that's supposed to be fun. Let them complain or criticize elsewhere about my choices for the characters but in a place I don't have to see. I think my best answer was to avoid it completely to ensure I wouldn't get blocked like that again.
It can be overwhelming, answering comments. Even the positive ones demand from me, as weird as that may sound. I get stuck feeling like I need to say the right thing, or something creative, engaging, genuine–anything–back. When I was big into making digital art, it was one of the hardest things for me then, too. I had a few images blow up from getting daily deviations on DA and I dunno, it can feel like this overwhelming obligation to converse like a normal, reasonable human being when I just want to be quiet (and unreasonable. XD) My inbox would get full, and responding would feel like a job, a mountain to catch up on instead of conversation.
I'm glad to say that hasn't been a problem as a writer–I'm prompt for the most part and nothing has gotten mountain size (thank fuck,) but sometimes it's still pressure to feel, well, interesting. (How to be genuine and interesting? Don't be me. XD) Then there are days where comments are like a happy drug of getting to know people, connecting, sharing and having amazing ideas grow around these stories I love so much. I guess my mood is the deciding factor (that unreasonable thing) in all this. Manic depressive conversational skills. Hmm… sounds right.
On a less weird but just as random topic, I'm mid scene of Fox leaping about a hundred feet in the air in his fox form, where he then shifts back to human mid air and grabs onto the hands of the guy ballsy enough to catch him before he can go tumbling to the ground. I really want to find ways to 'show' what it is to be a shifter. I feel like I neglected that a lot in Demon Arms. Sure, I said shifters were stronger than humans, but explaining verses having a flying Fox are two totally different things.
Fox breakdances, btw. It never came up, but it's totally his thing. 😉