Why sinning is essential to life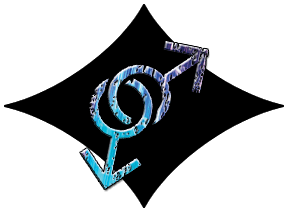 Feeling more myself
What religion has done to our ideas of pleasure and quality of life should be a crime. It's all a sin. They have made enjoyment a sin and then normalized it in our society. Our disgust for everyday people has roots here, tearing us apart until we can't even see the beauty of each of us but instead their hateful, repressive messaging.
Just look at the seven deadly sins:
Confidence held by the lowly is pride, and how dare we ever lift our heads and feel good about ourselves. They will come to crush us when we do.
Desiring wealth–you know, that thing we all need to survive–is greed because we want what they say isn't ours to have.
The whore for lust, objectified and shamed as if we all don't have bodies that seek to feel good, to connect to others. Criminalizing our need to love and be social. Censored to be 'appropriate' until we must conform to their dress-codes of shame and their sexual codes of who can love who.
The desire for better–to be raised above a station of shit and have control–is envy, because again, we're not allowed to want what we did not inherit. Wealth belongs to the wealthy.
To be fat is to be a glutton, and how we starve ourselves of nutrition, joy, simple pleasures and love as a result, keeping us week physically and spiritually.
Anger–that perfectly rational, powerful strength each and every one of us has to utilize so we can say enough is ENOUGH–is the sin of wrath because they want us meek, cowed, obedient. Customer service instead of a revolution.
To be relaxed, to sink into life and enjoy our time–our only time on this planet, and it is 100% ours to own–is to be sloth, lazy, unworthy of basic respect and dignity because they want us to die in the streets if we won't lift a finger to work their factories. To trap us in a system that forces us from the day we are born to pay for our ability to live in a shelter, on a piece of land we will never own but always pay for, where we can grow food to live in the soil they polluted while they sell us cardboard and sand to starve on. Where they tell us that our endeavors are only valuable if it makes money, when it is in the creativity of art and play that we are finally free.
They take the human animal and strip us of the very tools we have to feel, to live, to love, to enjoy life, and to fight back, and they call them 'sins.' And this, my dears, is why Sadie Sins. Because fuck that repressive, heartless, hateful shit.
icon-heart Godless Shameless Fearless