January 30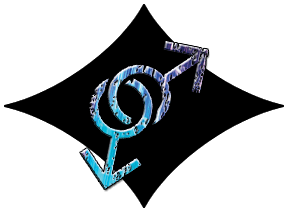 Library updated!
Okay, so I've been thinking a lot about the subscription site, what it's all about, what direction I want it to go, how to help it grow, etc, along with my limitations lately. The library is now arranged with one main purpose: to ensure taboo stories are written. Specifically sexual slavery, incest, beast, and shota.
I think partly, I need to be brutally fucking honest with myself and just admit that although I love the PATB series, working on it alone has become boring, and it's partially why I've lost speed and energy. Rewrites and editing are a different part of the writing process, and when I'm in this place too long, I suffer, the writing suffers, and it's just not great overall. But I have pushed myself to continue what I'm doing because of a previous plan–one that's pretty damn smart when I can keep my speed going.
My intention after I published Hellcat in March of 2018 was very straightforward. Finish Shiny Thief and rewrite Demon Arms to match the style to 1) publish 2 amazing books that I have strong stats will do well in the mainstream gay genre on Amazon, and 2) promote the PATB books as my signature series to attract people back to the website. It's a great idea, one I felt would solve a big problem.
Hellcat was a great success and offered something a lot of readers haven't had: kinky, erotic content mixed with a wild plot and story. But Hellcat was crippled in the erotica arena because of the way Amazon prevented advertising and refused to link it in the 'also bought' section of gay genre books. Realizing Hellcat was trapped in erotica felt like such a kick in the head when it hadn't been designed to compete in that genre, but to instead heat up the more plot oriented gay stories. I couldn't risk spending half a year writing a book that wouldn't be seen, so I turned my attention to making PATB as desirable as possible in the gay genre.
So, what changed to make that idea not viable with my current situation? I went exclusive with the website. I never thought I would. It felt too daring. Lock my books up behind a paywall that can only be reached by joining my subscription site? Yeah, terrifying when I started this book game with the understanding that exposure on Amazon was the best (possibly only) way to make money. But I took the leap, and 4 months ago, I pulled all my books but 9 (Hellcat, Bullying Teacher, the original Demon Arms, and the Demon Bonded books) from every platform and kept them exclusive on my website. It was a gamble that paid off.
I haven't been doing any new advertising or promoting or marketing; I haven't been doing much of anything besides writing my ass off as of late, but I continue to see greater and greater traffic to the website with far more consistent, stable income than the Amazon ranking game. I have to adapt to that. I have to change my strategy and reward those readers who show up to give them incentives to stay. AKA, I gotta write something more than PATB.
The taboo content has stagnated since Hellcat and I need to make plans to ensure it is the greatest focus. It was everything I was as a writer until I realized Demon Arms had hit a market that was ravenous for more. I forgot my own fucking brand as a writer. The censorship happening on Amazon had changed my writing in ways I hadn't noticed until looking back and realizing how I've been avoiding taboo for fear it would be banned. I avoided pushing limits even when writing taboo out of habit because in the back of my mind I associated it with losing my income. But the subscription site allows me to write the most dirty as fuck stories with only rewards to gain instead of the bullshit from other platforms. Going exclusive proved taboo was viable when censorship isn't involved, and I want to see how far I can build this.
PATB will continue to be written and made ready for publishing, but it will now be second in line instead of the only focus. I've made a breakdown by word count of my fics and where they rank in taboo content, which you can find on the bottom of the library page. This is to help me focus on ensuring taboo isn't neglected in the future and to promise readers that it's being noticed. I'm still in the planning stages of what taboo story/series to continue next. I'll be linking the comment sections into current wips in the future, to ensure I can get member feedback to see what readers want. I like the pretty, organized format of the website, but it refuses to work with the comment plugin and I feel like I'm in the dark about what readers want.
As for now, I need to get back to the Demon Arms rewrite this week, but I'm hoping to have things hit the next stage sometime in February. I'm doing good, babes, health wise. I might be slow to get started–my brain has some adapting to do to change to more than one story at a time–but it's worth reaching that place. I haven't given up on hiring content writers in the future, but for now it's important to test that this is the content readers are looking for before I have to organize a new system around it.