June 11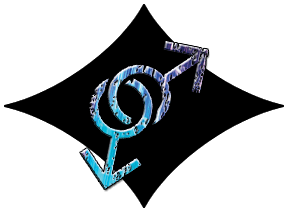 Living In A Bubble

Okay, the Hellcat audiobook is finally done, whoot! Uh, I've got some things to plan as I figure out which direction to go next. I'm feeling better– a lot better — and I want to start writing the next PATB episode. But I've been doing these audiobooks as an accessibility thing for the site, not just as a fun perk, so it's not something I want to just drop, you know? I created a bubble/cleanroom in my house to separate me from any of the mold, and it's been working. I pump fresh, filtered air in, and the mold is sealed away from any living space. So my health is going to hold. This is an answer, one I'm surprised is working this well, and the sky is the limit at this point.
I suspect what's going to happen as I switch into writing again, is that I'll be doing these audio chapters in the background, likely not as elaborate recordings as these currently are. You might not realize it, but a lot of these sentences are run through the text to speech synthesizer multiple times to get a recording that sounds appropriate for the story. A lot of times the voice sounds tone deaf to the content, and I have to go in and adjust until I find the right version. So, it's not that I won't be doing the audiobooks, but I likely won't be as detail oriented. The recording should all sound good in general; I feel like I finally got a good quality all around. There might just be some wonky spots that don't flow as well (the software is horrible with rhetorical questions, for one. @_@)
It's my birthday tomorrow, and I feel like I'm at this crossroads and reassessing everything in my life. But I'm thinking if my health holds, I'll start sharing schedules, that sort of thing, so that members can get a clear idea of my work load and what's coming next. It's something I avoided in the past because it put this level of pressure on me that was completely unrealistic given my health problems. But now, it seems more like a way to stay on task and remember all those projects that have kind of fallen in the dust to my exhaustion. We'll play it by ear and see how it goes (see if the country I'm in is still standing, because believe me if Trump turns the military on the protestors, it doesn't matter how sick I feel, that's the shit I gotta go out and march against.) So yeah, I guess we'll see where life takes us. 😉
I hope you're all well, all safe, and staying smart with the whole global pandemic.