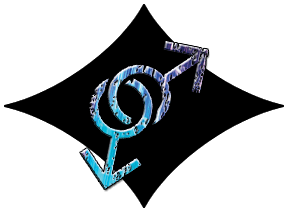 Checking In

Just wanted to let you all know I'm still alive and up to creative mischief. The new meds are working, and I'm pretty much back to my old self (whoever that is @_@).
We got a surprise leak in our garbage disposal, water in the basement, and my reactions were… fine. Allergy fine, not mast cells over reacting and making my entire existence miserable. Although I got a big whiff of smoke yesterday evening, and that caused the other reaction, and it was pretty shit for a bit.
It's such a contrast — one I had no idea was even possible. Because I guess for most people allergies are just, you know, a runny nose and feeling kind of sleepy, a little fuzzy. Not the insanity I've gone through all these years. There was a difference, but my ignorance shouldn't have made those who treat allergies so ignorant, yeah? Like, I was really good at communicating my symptoms, but the medical world just didn't understand what those symptoms fit into then.
Text based games

Anywho, I'm back to coding up the database, currently looking at the interactive novels and text based game side of things. Because my eyes are so much better, I think I could handle at least fighting with an AI art program for a bit to get art backgrounds for the text based games I want to make. I don't think they're sophisticated enough for character art — consistent character art that will look like the same character. But backgrounds? Sure. They're easy enough to edit if things don't look quite right.
The main thing is I'm looking for writing that doesn't ask me to edit extensively the way my current writing does. A script is visually easier for me to handle because of how it's naturally broken up, as well as far less focused on certain elements of a story, such as building an atmosphere. The imagery can take some of the burden — the whole "a picture says a 1000 words" thing. And it's not that I don't enjoy building atmosphere and such, so much as, editing is shit on my eyes still. Editing this is shit on my eyes. Reading glasses might change that, but it's not happening soon, and that's okay. I'm looking at options instead of passively waiting.
Coming to terms with my ever changing limits has really pushed me to find smarter solutions to things. Affording reading glasses with prism lenses is a long way off after years of being ill, so I need to get back into this writing thing, accepting these limits and looking for ways to navigate as I am, instead of how I used to be. There's also just so much life I'm trying to get back to. A decade of illness interrupting — actually, far longer. It's been since a teen living in my adoptive family's moldy basement, wondering why it felt like my brain was on fire.
There is very little "stable" that I've experienced that I know to get back to. When I look back, it's PTSD from a traumatic home life, followed by years of foster families, and then recovering when adopted… then becoming ill from this condition and watching my adoptive parents both die, my mom right after I graduated high school, and my dad a handful of years later, most of those years me taking care of him while he had dementia. All those years after that were panic, homeless, working to survive without a degree because I couldn't take care of a parent and finish college, and there was no safety net once they were gone. Not when this condition was 100% active with no one knowing what it was or how to deal with it (but very good at gaslighting a young person who was doing everything to try and get healthy and stable.)
A new pace to life

My relationship with time has to change. It already has with space — I'm doing well getting the years of exhaustion out of my house, cleaning up the piles that have been waiting to be addressed.
I actually took down the backroom cleanroom this week. I plan on painting it next month — getting a big 5 gallons of paint and tackling the hallway and 2 walls of the kitchen as well. I had done some nice decorating of half the kitchen last year after I had built my art storage cupboards, but the old dingy blue paint on the other walls has been here through a lot of renters. It's the same paint in some of the closets, revealing it was some version of original before other people came in and painted.
That back room will likely never be my bedroom again, not with the way the air flows in this house, but it can at least be a great space for art storage and painting large canvases. I want to make some tables for the kitchen the way I did for my bedroom, just a simple desk/counter thing that forms an L on one of the corners of the room. It's such a small space, but the design would give more surface area as well as more walking space compared to the big table we have in there now that takes over everything (even though it's too small to actually eat in the kitchen.)
Sawdust is absolutely one of the triggers that sets of this condition, the same way smoke is, and ammonia, heat — the summer weather turns me rosy cheeked and straining to breathe. Oh, and I discovered the scent of cedar is a trigger. Fuck well-made furniture for storing clothes, because it is all cedar and kills me. It means getting these supposedly simple projects done isn't actually that simple. Even if cut to size, I need to sand and seal anything wood that comes into the house, and that means sawdust. And if the sealer is shit, or worn down from cleaning, I have to go through the process again cuz the raw wood does come through and the scent triggers the condition (learned this firsthand with my desk).
But… my reactions are better. They stop now, instead of going on for weeks to months of misery. The meds work, and as long as I don't become allergic to the meds (something unfortunately very common with MCAS) it should be good. I can't wait for things to maybe go bad again. This is the time I have now, and there is so much I want to do.
Making time for arting

It's kinda weird to talk about art on this site. It used to be my thing before the illness knocked me down and I started writing to cope. I went to school for art and music. College was to help me recover from my adoptive mother passing and trying to figure out what I was going to do after spending so much time thinking of her health and aligning everything I did around it. But… there was a lot of mold in the college classrooms. The calculus room and history, in particular, I remember always getting sick…
But yeah, art held a lot of healing for me, especially therapeutically in regards to PTSD. The same with writing — there are a few ways to hack into the subconscious of the mind without needing to be dreaming, and writing and making art can put you into that trance like state. Something happens in the nervous system while there, and then when you come out of it, not only do you get those benefits, but you have something to show for your efforts that can be shared. A bit of the hero's journey as you delve into the dark, deep woods of the psyche.
I've been playing with UV resin and mixing my own watercolor paints. I always wanted to make my own watercolors, but just never did… Chronic illness makes everything so much harder than it needs to be. It makes you need to do things immediately, or know it will likely never happen, which makes the pace of life even more difficult. Rushing, bursting the little energy you can all at once before the inevitable breaking and crash. It's a destructive pattern, but it's required when it's all you can do. So I'm enjoying relearning what it means to rest instead of being broken, to pace and remember what time actually is, how to experience it, how to experience being in a body not suffering all the damn time.
They're mostly pearlescent colors. Metallics, and some that have little bits of glitter. It's kind of a big deal for me, not only because I'm finally making the watercolors (and doing it in a far cheaper way than buying them), but I'm making shiny, sparkly things that just a month ago would have been impossible on my eyes.
I saved a lot of things out of stubbornness. I didn't think I was going to actually get to this place of getting better, but I refused to give up… And, if I'm being brutally honest, it takes a lot of energy to throw away your dreams when you're already tired all the time. Most of the art stuff I have stored in the back room is expired, especially paint mediums and such. I'm going to be throwing out a lot still, but now it feels okay because it's to make room for new. It's not about holding on, stagnant, but growing into the person I get to finally become after all this.
At some point, my life is just going to be about living it. I won't be focused on the past because all I had was the past when ill in the moment. I had given up on the future completely, and was doing everything to escape the now of being in an pained, exhausted body. Now there's room for something else when I look forward.
I don't know what I'm going to want to write as I grow into who I'm becoming. There are some stories that I need to finish telling. I just don't know if I want to live in such unhappy moments just to create contrast to the happy ones in some of these stories. Because my writing is so connected to exploring trauma, there's a bit of a war happening inside me about what's allowed to change, what needs to be honored, etc. So I'm glad for this pause, for this chance to really look at what I want out of writing now that it's less about surviving the misery of the past or of chronic illness, and more about creating something new to think about.
It's time to have fun again with writing. Editing isn't fun — although developmental draft editing is probably the most fun. You ever stumble across a story someone else has made, or a show, etc, and just want to tweak it into something so much better? That's developmental draft editing, but it's with your own work. Where you make a rough draft and poke and prod and tear it to pieces and move things around until you've developed the potential instead of what was there.
It's a great creative process my brain adores. And I think that's why I like the idea of text based games with multiple paths; you get to lean into that process and reward yourself and the reader/player with all these different, interesting stories born from one set inspiration.
I think that's probably enough of my rambling for now. How funny to think I didn't have anything to say, yet here are all the words claiming otherwise.